With the demand for security cameras on the rise, determining the best security camera brands in 2023 is crucial. At 2D Security, we understand selecting the right brand for your unique needs is an essential part of building an effective surveillance system.
In this comprehensive guide, we explore the top security camera brands based on 2021 sales data in North America. We highlight what makes leading brands like Axis, Hikvision, Bosch, Dahua, LTS and Hanwha Vision stand out so you can choose the ideal security camera system for any environment.

1. Axis – The Swedish Pioneers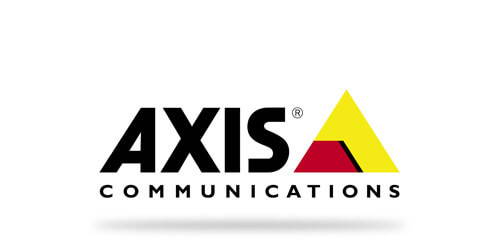 Established in 1984, Axis has been at the forefront of the security industry, manufacturing sophisticated security cameras, recorders, and related products. Their commitment to innovation and excellence has earned them the top spot in America and Western Europe for 2020 and 2021, second only to Hikvision globally.
Key Strengths:
Cutting-edge technology
Seamless integration capabilities
Highly durable and reliable products
Axis IP security cameras and software are widely recognized for their cutting-edge technology and seamless integration capabilities. Additionally, their products are renowned for their durability and reliability, making them a preferred choice for both residential and commercial users.
Best Selling Products:
AXIS M3085-V
AXIS M2036-LE
AXIS Q6078-E
AXIS M3057-PLVE
AXIS M3077-PLVE
2. Hikvision – The Korean Giant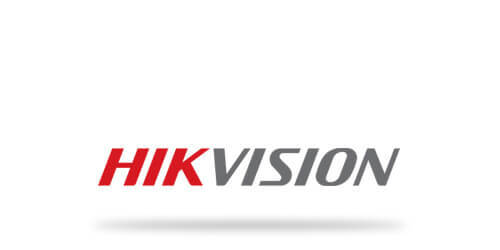 Founded in 1977, Hikvision, formerly known as Hanwha Techwin, is a Korean brand that has gained immense popularity not only in the United States and Western Europe but also globally. This brand invests significantly in research and development, resulting in a diverse range of advanced security cameras and sophisticated management software. Their Wise NR Technology is a prime example of their dedication to pushing the boundaries of innovation in the industry.
Key Strengths:
Significant investment in R&D
Advanced security cameras
Innovative management software
Best Selling Products:
Hanwha LNV-6072R
Hanwha XNF-8010RV
Hanwha XNP-6120H
Hanwha HCV-6070R
Hanwha XNV-8080R
3. Bosch – The German Pioneer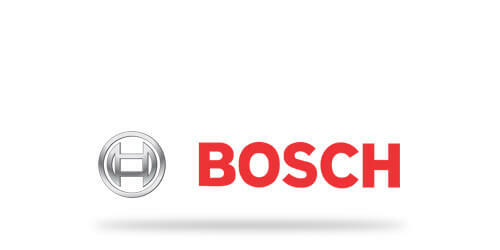 Robert Bosch GmbH, founded in 1886, holds the distinction of being the oldest company on our list. Bosch security cameras have garnered widespread recognition, with their (NDE-3503-AL) dome camera earning the title of the most popular and highest-rated camera in the market for 2021. The brand's global reputation for producing top-notch detectors, security cameras, audio solutions, and other security-related products makes it a strong contender for any surveillance project.
Key Strengths:
Oldest, most established company
Produces highest quality equipment
Global reputation for excellence
Best Selling Products:
Bosch NDP-7512-Z30
Bosch NDI-5503-AL
Bosch NDE-5503-AL
Bosch NDE-4502-AL
Bosch NBN-50022-V3
4. Dahua – The Chinese Expert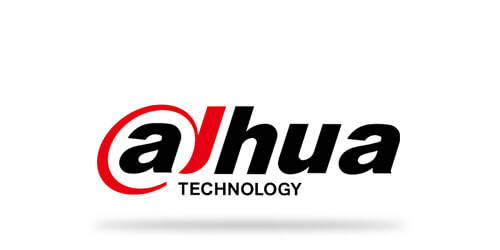 Founded in 2001, Dahua is a prominent Chinese security camera brand known for its PTZ security cameras and other advanced products. Their cameras gained international recognition through their usage in major events like the Rio Olympics, highlighting their reliability and advanced features. Dahua continues to innovate, catering to a global customer base seeking high-quality surveillance solutions.
Key Strengths:
Reliable PTZ cameras
Advanced features
Innovative solutions
Best Selling Products:
Dahua N82AL32
Dahua N43AL52
Dahua N45DJ62
Dahua N43AF5Z
Dahua N42BJ62
5. Hanwha Vision – The Asian Innovator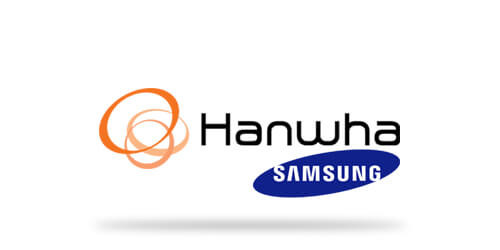 Founded in 1977, the Korean brand Hanwha Vision (formerly Hanwha Techwin) is one of the most popular manufacturers on the market in the United States, Western Europe, and globally. Moreover, being highly popular throughout the Asian market, this company makes it a point to devote significant resources to the research and development of its products. Like others on this list, Hanwha Vision is particularly known for producing multiple different kinds of advanced security cameras and sophisticated management software. Such examples include their Wise NR Technology.
Key Strengths:
Significant R&D investment
Advanced security cameras
Innovative management software
Best Selling Products:
Hanwha LNV-6072R
Hanwha XNF-8010RV
Hanwha XNP-6120H
Hanwha HCV-6070R
Hanwha XNV-8080R
6. LTS Security – The Preferred Choice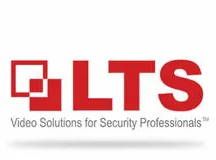 From our experience at 2D Security, a significant number of our customers prefer LTS Security products. As an exclusive partner of LTS, we offer enhanced technical support, a three-year warranty, advanced return authorizations, and more. LTS is particularly well-known for its creative solutions to security challenges faced by homes and businesses, making it a top choice for many surveillance needs.
Key Strengths:
Creative solutions for security challenges
Enhanced technical support
3-year warranty
Best Selling Products:
LTS LTCMIP7382W-28MDA
LTS LTCMIP3382W-28MDA
LTS LTCMIP3342W-28MDA
LTS LTN8616-P16
LTS LTN8608-P8
What Makes These Brands Unique?
Each of the above security camera brands brings something unique to the table, making them stand out in their own right.
Axis, with its decades of expertise, provides sophisticated and reliable solutions with seamless integration.
Hikvision's dedication to research and development results in advanced cameras and management software like their innovative Wise NR Technology.
As the oldest company, Bosch combines tradition with innovation, producing the highest quality cameras and solutions.
Dahua, with its global reach, offers reliable PTZ cameras for critical applications, proven effective at major events.
LTS Security, as an exclusive partner, delivers creative solutions with enhanced support and warranty options.
Choosing the Best Security Camera Brand for Your Needs
The right security camera brand for you will depend on your specific requirements and the environment in which you plan to install the cameras. 2D Security offers a wide range of security cameras perfect for both residential and commercial settings. Before making a decision, consider the following factors:
Type of Security Cameras
Different environments call for different types of security cameras. The most popular types in 2021 include:
Box Cameras: Ideal for specific background requirements and often feature customizable lenses.
Dome Cameras: Suitable for indoor use due to their protective dome exterior but may fog up outside.
Bullet Cameras: Perfect for outdoor surveillance as they are more durable against the elements.
PTZ Cameras: Ideal for areas that require continuous monitoring and movement tracking.
Fisheye Cameras: Provide a wide-angle view, making them suitable for large spaces.
Depending on your needs, the above security camera brands offer various types of cameras suitable for different environments.
Extreme Environments
Certain environments demand specialized security cameras that can withstand extreme conditions. For hazardous or low-temperature areas, Axis stands out with their excellent cameras designed to meet these challenges. Whether it's explosion-proof cameras or arctic security cameras, specific models cater to unique environmental requirements.
Budget Considerations
Security cameras range greatly in terms of pricing. Hikvision and Dahua offer more affordable options, while Axis and Bosch are on the higher end. Consider your budget constraints when selecting a brand.
Stick with One Brand
While it might be tempting to mix and match security cameras from different brands, it is highly recommended to stick with one brand for your security camera system. Mixing devices from different manufacturers can lead to compatibility issues and limited technical support. By selecting a single brand, you ensure seamless integration and ease of management.
Go with NVRS, not DVRs
For maximum compatibility, always choose networked video recorders (NVRs) rather than digital video recorders (DVRs) to pair with your cameras. NVRs are designed specifically for IP cameras while DVRs are meant for older analog cameras.
The Benefits of a Security Camera System
Investing in a security camera system from leading brands like Axis, Hikvision, and Bosch offers numerous advantages. These innovative devices improve security by providing:
Peace of mind knowing your property is protected 24/7.
Active deterrence of crimes like theft, vandalism, and trespassing.
Continuous monitoring of employees, assets, daily operations and more.
Increased liability protection and readily available evidence if incidents occur.
Advanced IP-based security cameras deliver 24/7 protection with broad functionality for both home and business applications. Top brands develop their products with unique features to suit a wide range of security needs and environments.
Whether it's visual verification of alarms, ensuring employee safety, or simply keeping an eye on your home while you're away, a cutting-edge security camera system is an indispensable tool for enhancing security.
Conclusion
Selecting the right security camera brand is a crucial decision that will impact the safety and security of your property. 2D Security offers a carefully curated selection of the best security camera brands, ensuring that our customers have access to top-quality and reliable surveillance solutions.
Axis, Hikvision, Bosch, Dahua, and LTS Security each bring their unique strengths and features to the table, catering to a diverse range of security needs. By considering the type of environment, extreme conditions, budget, and advantages of a security camera system, you can make an informed decision that meets your specific requirements.
We encourage you to contact 2D Security to find the perfect security camera system for your needs and take advantage of our expertise. The security of your property is our top priority.